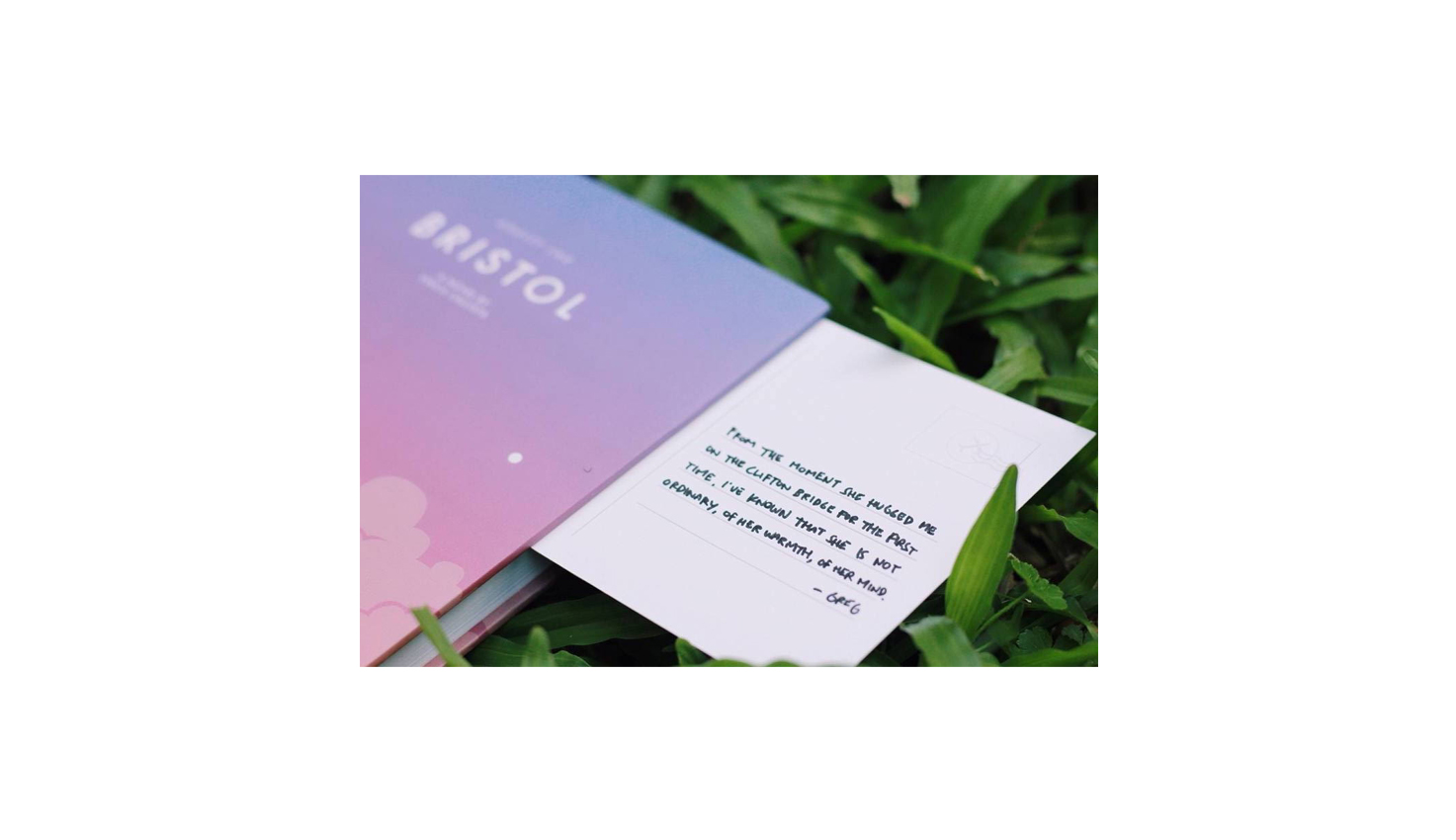 Bristol by Vinca Callista
Vinca Callista is an Indonesian author, novelist, movie scriptwriter, voice actor, public speaker and also an MC. She has nationally published 8 books; "Panglima Laskar Onyx" (fantasy, 2007), "Semburat Senyum Sore" (drama, 2011), "Lima Mata Manusia" (book of short stories, 2011), "Dunsa" (epic fantasy, 2011), "SERUAK" (psychothriller, 2014), "Nyawa" (psychothriller, 2015), and "Kilah" (psychothriller, 2015). On the international Ubud Writers & Readers Festival 2015, Vinc was honored to be a selected Emerging Writer.
Her latest novel is "BRISTOL", a love story for the heartbroken travelers, published by Grasindo (July 2016). Inspired by her story, the visual publication design of Bristol is influenced by Malika Favre & Tom Haugomat illustrations wich emphasize minimalist vector styling that using strong colors to drive reader's moods and feelings of a dramatic yet emotionally moving subject.