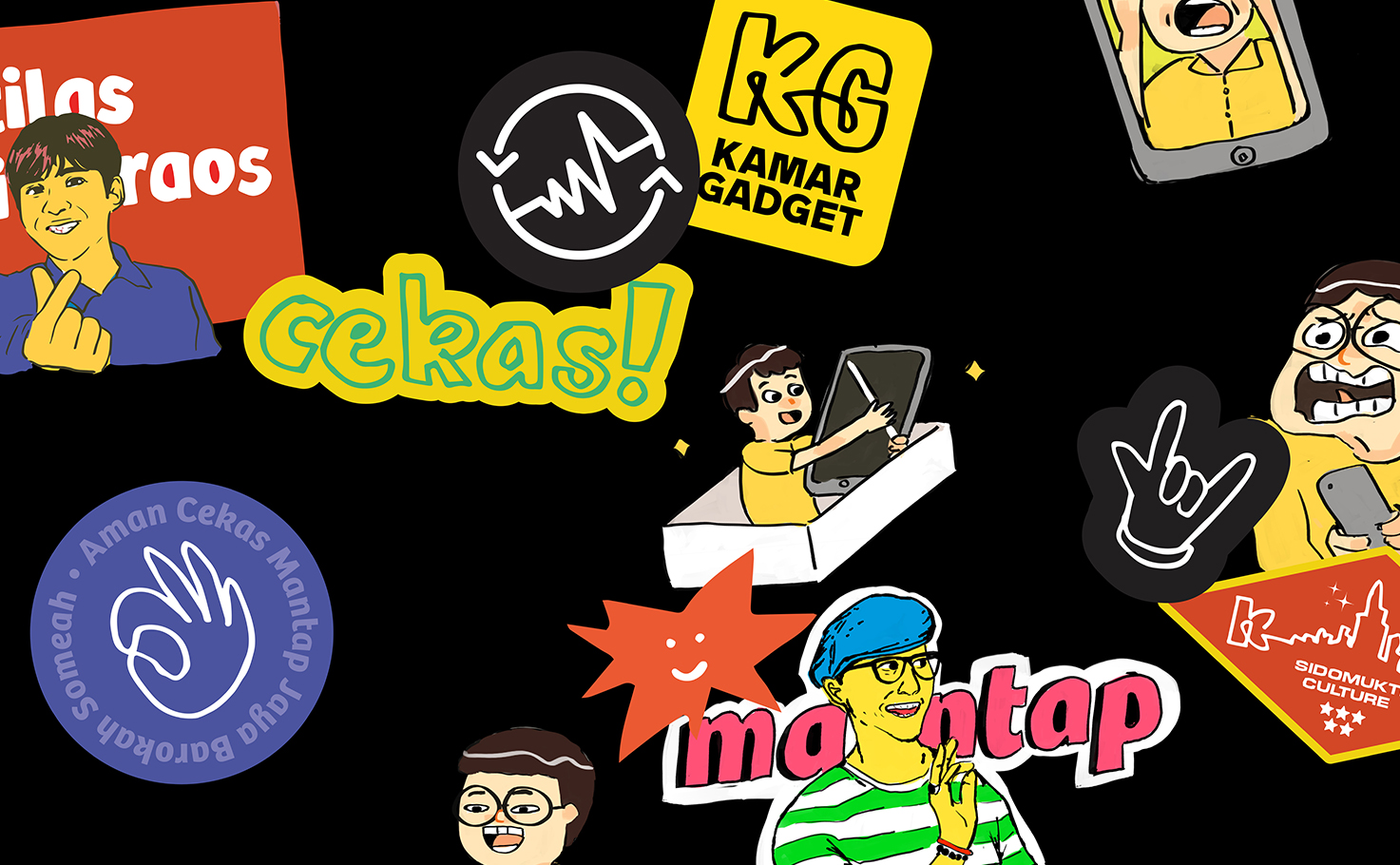 We dug back into Kamar Gadget (KG) values and soul, re-articulating them to become a prayer and an identity that can be upheld in the future. "Maintaining & Empowering Potential With Joy" is KG's goal or life mantra.
Being humorous is a style of communication that strengthens Kamar Gadget's closeness to the audience. The joy of serving him is channeled through expressive, interactive, and spontaneous chatter that entertains buyers and the public. In this rebranding process, we also gave birth to "Diagnostech" as a KG product service that is able to strengthen the curation process in great detail, making KG a refurbished gadget retailer that is innovative but always close to its buyers.
After 6 years of existence, reintroduce Kamar Gadget, which has been reborn with an identity that reflects its values and culture in accompanying the people of Bandung and now even wider! Kamar Gadget is a soméah and fun curator that presents sophistication in prolonged comfort.