Designed By
POT Branding House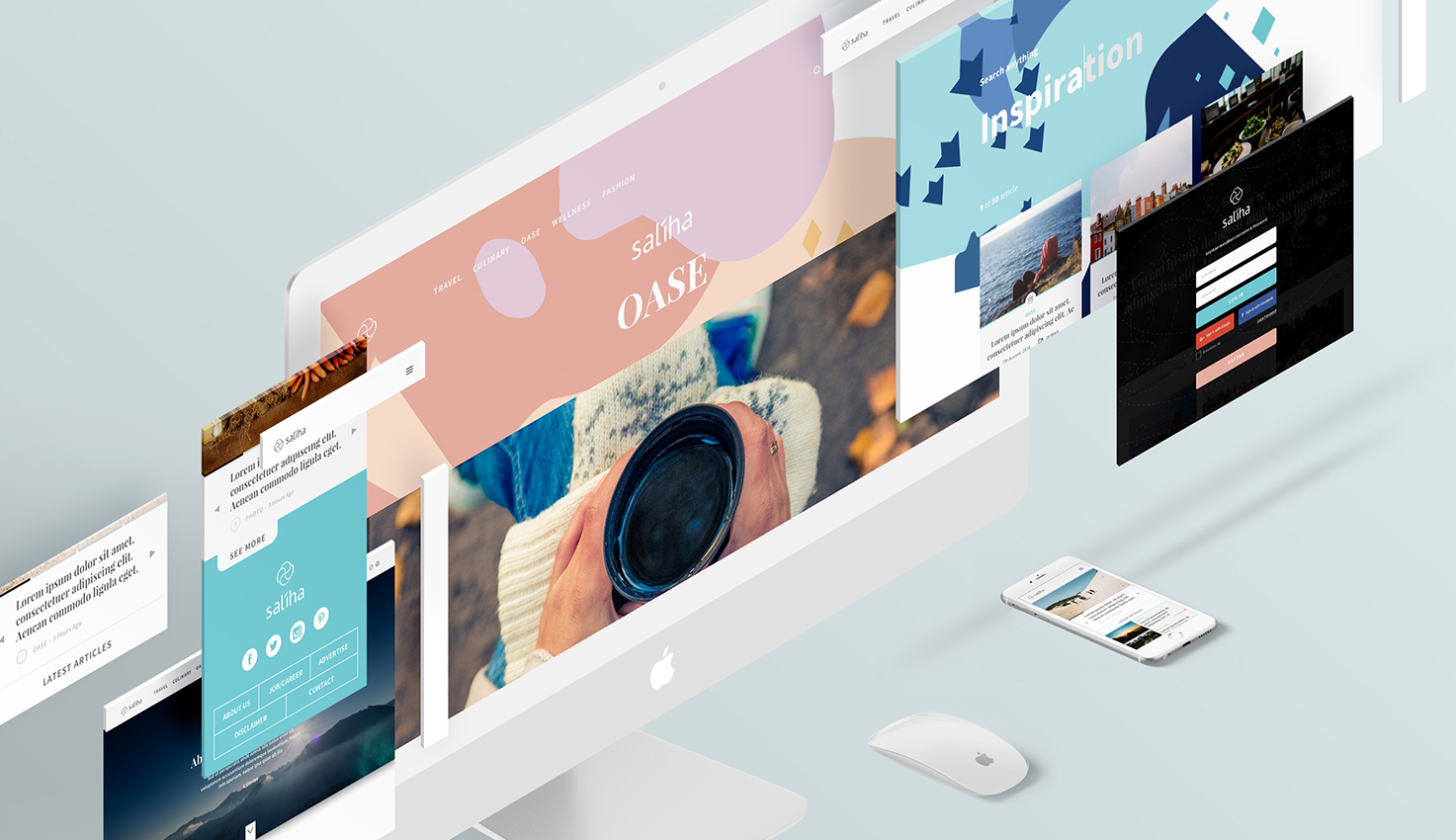 In the last decade, the media industry and its consumers have undergone many changes. This change poses challenges as well as opportunities. For middle-class Muslim consumers, for example, according to a study conducted by the Middle-Class Institute in 2014, there are at least four figures of Indonesian Muslim consumers: Apathist, Rationalist, Comformist, and Universalist. Of the four groups, it is believed that in the future the universalist group will grow larger in Indonesia. Universalist is the Muslims who on the one hand have knowledge / broad insight, global mindset, and technology literate; But on the other hand, firmly run the values of Islam in everyday life (lawful). They understand and apply Islamic values substantively, not just normatively. They are more receptive to differences and tend to uphold universal values. They are Muslim women born in the 1980s and are a generation of Muslims who gain the freedom of religious expression and enjoy economic prosperity. They are also the very literate digital world.
Reading and looking at the direction of change as it is the basis of the birth of Saliha – a digital media that is present to become a friend, Muslim guide to the family sakinah mawaddah wa rahmah (SAMAWA). Saliha also always strives to inspire, share values and halal lifestyle with full empathy without judging let alone patronizing. So Saliha will be a friend of anyone who remains always up to date as well as religious.
Saliha also realizes that media and technology will become an important alloy in further media developments. It becomes Saliha's commitment to being an innovative, creative, and inspirational innovative media that not only presents actual, current but also quality information.
Saliha recognizes the rapid advancement of information technology to impact the behavior of Indonesians. Responding to this challenge, Saliha is present in digital form on various platforms ranging from high definition television to NET TV, free streaming, to being the leader in various social media.
With so many information and changes in how to communicate in the digital age today, make almost everyone, not to mention you Muslim women quite difficult to filter in the filtering of information. That's why Saliha as an informative and inspirational online medium for Muslim women exists.